Here you will know how to convert web page to epub through GUI interface on Windows platforms, thus please keep reading here if you are interested in exact way to realize it. 🙂
In this article, VeryDOC HTML to ePub Converter is our processing tool. Here please allow me to introduce this software shortly. It supports converting HTML to epub and  HTM to epub singly or in batches. Moreover, this application allows you to facilitate your reading on Apple iPad, iPhone, iPod Touch, Sony Reader etc.. Most important, this software is able to preserve original text, graphics, images, hyperlinks and layout of the original HTML files, through which, epub information by editing its name and author or browse a picture you like as the cover of the epub eBook.
After brief introduction, want to know how to use it to fulfill process from web page of HTM/HTML to epub? Then, here are steps below:
Step1. Install software
It is allowable that you can own trial version of this application from following quick entrance:
Then, please double click this installer and install trial version software in your computer through following setup wizard one by one, and finally, trial version is installed successfully so that it could be used later. 🙂
Step2. Convert web page(HTML/HTM) to epub
Run this application directly so that its GUI interface could be popped on screen. And then, you can use it to accomplish conversion:
Add web page file: click Add HTM FILE(s) on GUI interface > select right web page file in pop dialog box > click Open, or just drag and drop web page file to processing form directly, then added PDF file can be shown as path in processing form directly
If you do not want this added web page file converted later, please click Remove All on GUI interface, so it could be deleted directly, and then you can add another web page again. Also, it is available to edit epub information, such as epub name, epub author, epub ISBN, etc.. Here is relevant snapshot below:
Save targeting epub files and convert web page file to epub: click Convert on GUI interface > select right folder to save targeting epub file, and after you click save in pop dialog box, targeting epub file can be produced into destination folder.
Then, you can copy produced epub into portable devices, e.g., iPod, iPhone, iPad, Sony player, Samsung player, etc.. 🙂
In the end, as you see, here is the end of this article about how to use VeryDOC HTML to ePub Converter to convert web page(HTM/HTML) to epub through GUI interface. And so here is quick entrance to get full version of this application below: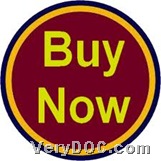 Related Posts