When using VeryDOC PowerPoint Converter v3.0 to convert ppt to swf,you may want to insert your resultant ppt to your local html.Now I'll show you how to do and it's very easy to learn.
First you must have a swf format ppt in your computer and you should know the path of it.
Step1.Click"start"—"all programs"—"microsoft office"—"microsoft office frontpage"
Step2.In this interface,you should click "insert"—"picture"—"movie in flash format" to insert a swf file and the size is under your control.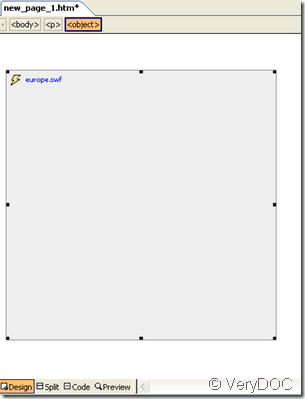 You also can take this method to insert a swf file.Click "insert"—"web component"—"advanced controls"—"movie in flash format"
Step4.You can preview the html file you have just done to check whether it is good enough.
Step5.Save it in a path you like.
Related Posts