When you use VeryDOC PowerPoint Converter v3.0 to perform the conversion from ppt to swf,you can control the width and height of output swf files freely.Now VeryDOC PowerPoint Converter v3.0 will show you how to do it.
1.Run VeryDOC PowerPoint Converter v3.0 in your computer ,then add a ppt file into it.
2.Choose "swf"as the output format right corner.Then you'll find the "movie width"and "movie hight"become usable.Now you can entry the width and height as you love.For example,width=520,height=520,the unit is pixel.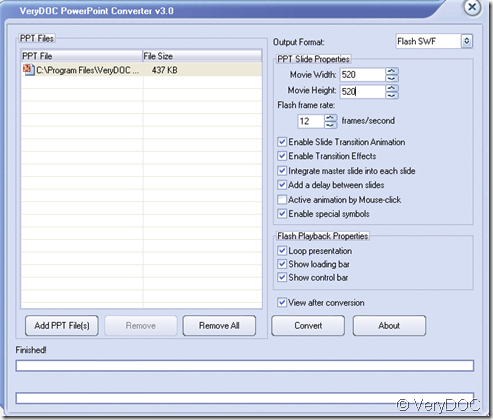 3.Start to convert ppt to swf and name a new folder to save the swf files.It will cost time and you can drink a cup of coffee for a rest.
4.After converting ppt to swf, you will see the swf files in the size you've just set.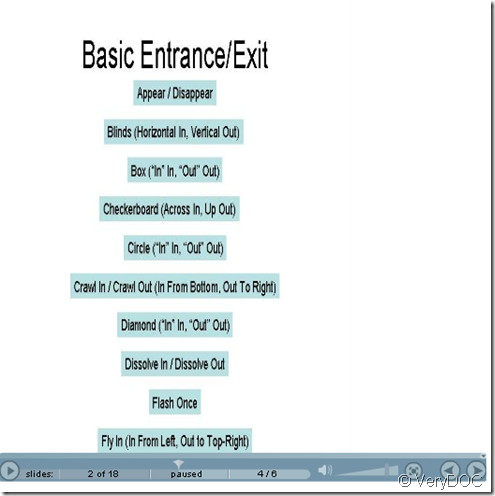 Related Posts