In order to get the file you want to convert, there are a few points that you should know before. First, what's the main difference between a pdf file and a swf file? The most apparent point is that a pdf file is a document file while a swf file is a file for multimedia, vector graphics and action script. In a short, The objects they apply for are different. Second, we need a tool and VeryDOC supplied us with pdf to vector converter. We can have it from two network stations:
https://www.verydoc.com/pdf-to-vector.html
https://www.verydoc.com/pdf2vec_cmd.zip
After we have this tool, we should know how to use it.
step 1: Hit start(a button on desktop) and Run (a label on the displayed picture accompanied by your operation).And then we will get a screen Run (a dialogue box).
Step 2: Enter three letters cmd which is a dos command to help us open the executable file and press OK. The second photo below is what we get.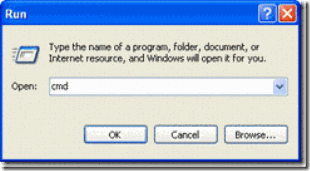 Step 3: Now, we should learn how to run it so that we can operate this software.
1. Move c:documents and settings\admin (the current directory) to d:\pdf2vec (where your executable file is placed).

2. We must use a command line so as to finish this conversion. It is shown in figure.

After we have typed this command sentence, hit enter please and we will get this window below which shows this converted file has been done.

Annotations: A space should lie between these three parts. The second part is the directory of the file you want to change. The third part is the directory of the converted.
Be careful with those!
Related Posts