This article aims to show you how to convert image to PDF(TIFF/JPEG/PNG/GIF/EMF to PDF) through GUI interface of VeryPDF Image to PDF Converter in Windows systems.
In this current software market, there are always many products filled in it, and then, a question arises: how could be select right product according to our need? However, here is my suggestion software to help you convert image file to PDF file with various options – VeryPDF Image to PDF Converter, and to know more features about this software, why not just get trial version to experience it by yourself?
First of all, please download trial version of this application from
, and after you install it in your computer, it could be used in following steps by yourself. 🙂
Step1. Run software and add source image file
Please open software by double-clicking shortcut, then, GUI interface could be opened directly. And then, click Add File(s) > select image files in pop dialog box > click Open in there, then selected image files could be added as paths in processing form directly. To add files quickly, just drag and drag them into processing form directly, for this application supports drag and drop of adding files.
Here is snapshot about related operations as above below: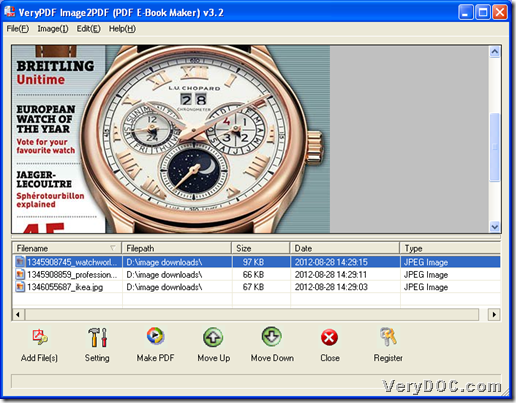 Step2. Convert image(TIFF/JPEG/PNG/GIF/EMF) to PDF
After adding image files, just click Make PDF on GUI interface, and then, click one option on pop list, e.g., Convert all image files with default options -

, after you click Setting to set properties of produced PDF file, e.g, combined feature, etc.
And here is snapshot about Setting panel for you to set combined PDF below:
Then, after program gives you a dialog box which is as follows, please set targeting folder in there and click Save, and then, just a few seconds later, targeting PDF file could be produced into that folder.
Here is snapshot about dialog box for you to select targeting folder below:
Here is snapshot about produced PDF file from added image files of mine below for you to refer to: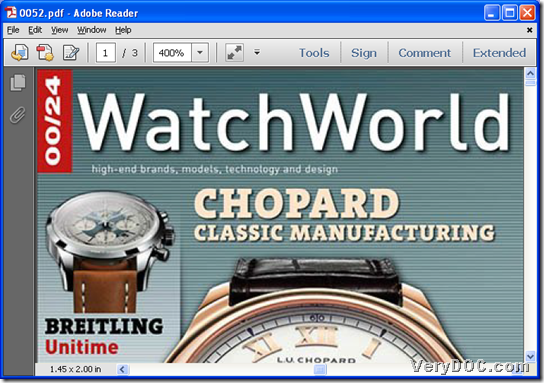 And then, after simple operation description on how to use VeryPDF Image to PDF Converter to convert image(TIFF/JPEG/PNG/GIF/EMF) to PDF, to get full version application, please click following icon:
Related Posts