The point that using VeryDOC PDF to Vector Converter must enter DOS window first of all, for the later operations follow it then. But usually the procedure is not that simple, on the contrary is very trivial. Next I show you to a way by which the entering DOS system becomes easier.So our conversion from German PDF file to German EMF file may seem not that hard.
Before that, there are some operations we should do.That is :first: click the start menu, choose the "run"column on the right, so a window appear,then input "cmd" and press "enter". Obviously this procedure is trivial and when many files need to be converted intermittently they may annoy you. The new idea, we can remain the shortcut after our first entrance, we can store it in the start menu or in the desktop.On the grounds of convenience suppose it's stored in the start meun, the illustration is below: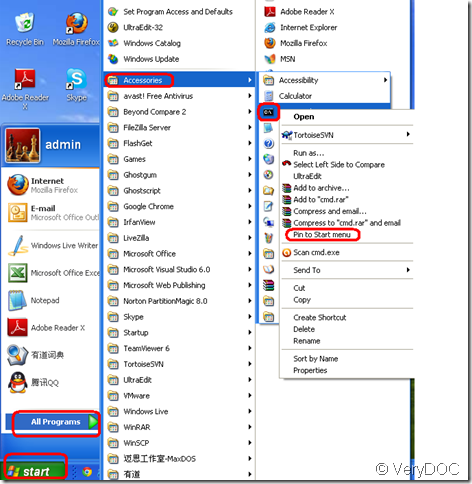 Now we can carry out the conversion easily.Just make sure the source file is German PDF file that you input.Then,check the result from where you the source file lie,they must be in the same file.
Related Posts