Hello,
I am recently downloaded the trial version of your Raster to Vector Converter. I need to be able to take an old drawing scanned to PDF and import into AutoCAD to make changes. Iv tried playing around with the settings to no use; I am still left with a bubble outline. Is your program able to somewhat accurately convert my PDF into a useable .dwg file? Even if it could import the text successfully that would be great and I would be happy to buy the full version of your program.
Are you able to help me?
Please see the attached screenshots with my dilemma.
Regards,
Customer
-----------------------------------------------
Please find attached a PDF document I wish to convert to a .dwg file.
Any help is greatly appreciated.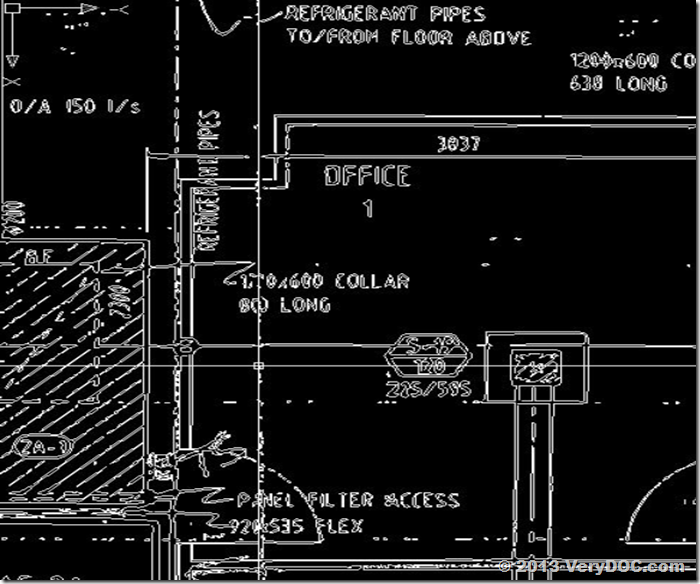 Customer
-----------------------------------------------
You may download "VeryDOC Raster to Vector Converter Command Line" product from following web page to try,
https://www.verydoc.com/raster-to-vector-converter-command-line/index.html
you can use "VeryDOC Raster to Vector Converter Command Line" product to convert this PDF file to vector DXF/DWG/PDF files easily, for example,
Raster2Vector.exe D:\downloads\Ground_Floor_Duct_Layout.pdf D:\downloads\Ground_Floor_Duct_Layout_out.dwg
Raster2Vector.exe D:\downloads\Ground_Floor_Duct_Layout.pdf D:\downloads\Ground_Floor_Duct_Layout_out.dxf
Raster2Vector.exe D:\downloads\Ground_Floor_Duct_Layout.pdf D:\downloads\Ground_Floor_Duct_Layout_out.pdf
VeryDOC
Related Posts