PDF to ePub Converter allows you to convert both scanned PDF and normal PDF to epub in Windows systems.
PDF to ePub Converter can also be used to convert encrypted PDF to epub file – open password protected PDF to epub. It is convenient for you to click on here to try PDF to ePub Converter here, if you need it.
Then, I will show you how scanned PDF can be converted into epub file through PDF to ePub Converter:
1. Open PDF to ePub Converter – click on Add PDF Files – select scanned PDF files – click open, then scanned PDF files can be added into this conversion.
2. Select radio Each page as an image to epub on GUI interface of PDF to ePub Converter so that PDF to ePub Converter can receive your command on processing scanned PDF files.
To set specified PDF pages for conversion, you can click relative radio and edit page numbers in edit boxes From and To. For user password protected PDF file, please type open password in specific edit box on GUI interface PDF Password.
3. Please click on Convert , then after targeting folder setting is complete, PDF to ePub Converter can offer you multiple epub file with perfect quality from original scanned PDF files one time!
Here are epub examples produced from scanned PDF files: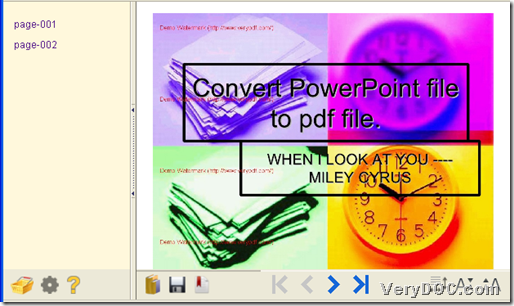 For your doubt on this article, which is about process of scanned PDF files to epub files, please feel free to leave your comments here, or just email us to support@verydoc.com.
Besides PDF to ePub Converter, which helps you produce epub files suitable for popular devices, if you want to produce flip book with various properties, PDF to Flash Flip Book Converter will help you more with different pattern and styles etc., which not only allow you to convert normal and scanned PDF files to SWF and HTML, JS file, but let you process encrypted PDF files professionally. Anyway, thank you for reading this article and have a nice day!
Related Posts