For docx to jpg fulfilled, there are a amount of jpg files left, deletion is troublesome and sometimes leads to mistake, because those useful files locate there too. Here I tell how to delete them quickly and safe. Below is the case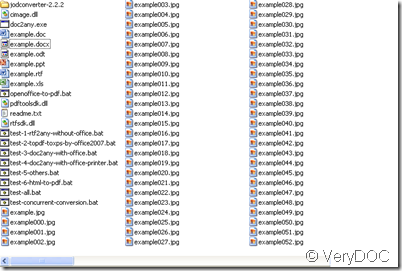 if you want to delete them all, click example000 jpg and meanwhile press "Shift + example052 jpg",then from the example000 jpg to example052 jpg, these files turn blue.
then you press "Delete", a tip pops and continue to press the "yes", then these selected files disappear
If there are more files you want to delete, hold the "shift" unreleased meanwhile choose the file continuously.
Related Posts