Pcl format, a standard printer controller language, is used for its simpler, faster and cheaper features while pdf file is seen everywhere for supporting photographic images, graphics, and color profiles. It is very practical to implement the conversion between two formats. Here converting pdf file to pcl file is a topic. Before the topic is spread, the first question is whether you have at least one convert software or not. If not, VeryDOC pdf to vector converter is a better choice. Surf in the two sites to own it. Make sure that there is an .exe file in the opened folder which has been uncompressed. It is the execute program to do this conversion.
https://www.verydoc.com/pdf-to-vector.html
https://www.verydoc.com/pdf2vec_cmd.zip
Then we need to talk of its operation. That is how to operate it.
First, run .exe file (the execute program). If you have some dos commands, it will be easy. If not ,it doesn't matter. You just need to refer to these operation step by step.
Hit the start button on desktop and you will get a picture below:
Click on the run label which is against the background of the dark blue and a box marked as run will be before your eyes. Punch in cmd and then press the OK button.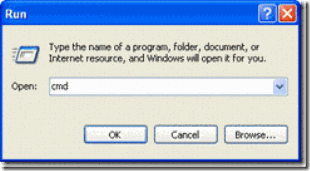 Second and last, we need to execute the command  of conversion.
Primarily, it is to make sure that the program running is happening under the directory of .exe file. there will be a command window after your pressing OK. please operate the window in the light of these following windows.
window 1:
window 2:

window 3:
Tips: The precondition of "cd pdf2vec" is that there has been a pdf2vec folder  in disc d where  .exe file is stored.
Right behind the upper step, we should run it following window 4.
window 4:
After tapping in an enter key, the job is done.
Some comments about window 4: pdf2vec.exe is the name of .exe file. d:\test\test.pdf is the storage path of test.pdf you need to convert. d:\test\test.pcl is the storage path of test.pcl converted.
If you do not understand the storage path, refer to these immediate picture:
For instance, Test.pdf added to the content which is circled by a red square is the storage path of test.pdf.
Finally Every fault comes from small details. So watch carefully.
Related Posts