There are several ways to convert PDF file to Windows EPS file. The software called pdf to vector converter is recommended because of its simplicity and convenience. It can convert PDF file not only to eps file but also to many vector graphics formats.
In the beginning, click on the start button and the mark run on the emerging menu and there will be a dialogue box. Click in the input box, type three letters "cmd"and click on the button "OK", as is shown from the below picture.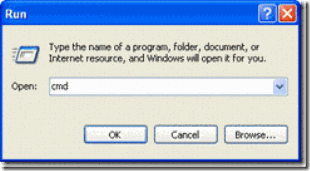 Secondly, you need to modify from the current directory to the directory of the converted pdf file by using the command "cd" . After the first step has been done, the command window will be exhibited. How to achieve your goal is as follows.
To suppose that the execute program is  placed in the pdf2vec folder of disc d, that's what you should do.

Thirdly, you should convert pdf file to EPS file by the method of using one dos command. For example, pdf2vec.exe is the name of the execute file. That's what you have to type into the command window: "pdf2vec.exe D:\test\test.pdf D:\test\test.eps". The first part of this command is what the execute file is called and the second part is the directory where the pdf format file is put. Of course, the last part is where the changed format file is and it is called test.eps. From those told, you just need to change the extension name of the last part to the format you need. OK, the following are some tips.

From this photograph above, you can see that the task to convert has been completed and now you can open the test folder of disc d to see it.
Oh, there might be two points lost. The first is that there are some websites to provide if you don't have one pdf to vector converter.
https://www.verydoc.com/pdf-to-vector.html
https://www.verydoc.com/pdf2vec_cmd.zip
The second is to make sure that you have extract from your downloaded file and you do find the executable file. Sure, .exe is the abbreviated form.
Related Posts